You are currently browsing the tag archive for the 'blogs' tag.
Hello everyone, I hope that you did have a very nice weekend, mine was productive and I am posting today to share with you my latest creations.
I have told you before about my love of pincushions, like most crafters I have several and love making them but these are my very first knitted ones :-)
I am making some things for my friend Sarah of Alder Sign Designs  as she has a stall at Yarndale this September and these are the first two from the production line.
I took inspiration from all the lovely things on a pincushion Pinterest board here and another Pinterest  search for knitted pincushions, (there are some seriously cute crochet ones out there, must learn to crochet next, my life will not be complete until I can make a granny square pin cushion!).
I didn't follow a pattern, just made it up as I went along so I have put a tutorial here for you in case you want to make some yourself.
1. Using 2.5mm double pointed needles and 4 ply yarn cast on 45 stitches. Thicker yarn and/or larger needles will give a larger pincushion – these measure approx. 8cm inches in diameter.
2. Distribute the stitches evenly between the 3 needles.
3. For the purple pincushion knit in stocking stitch (all knit rows) until work measures 9cm in length.
4. Leave stitches on needles and using long tail of thread and large eyed needle gather all stitches, pull tight and fasten securely
5. For pink pincushion knit in stocking stitch, (all rows knit), until work measures 4 cm in length then knit in moss stitch, (knit 1, purl 1) ,for 6 rows. Then knit in stocking stitch for a further 3.5 cm in length.
6. Finish as for purple pincushion in step 4.
7. Stuff firmly with polyester toy stuffing and then using length of yarn and large eyed needle pick up stitches from cast on edge to gather. Pull tight and fasten securely.
8. For purple pincushion – use a length of embroidery thread , (all 6 strands), or similar threaded onto a sharp needle. Stitch to attach thread to gathered up centre.
9. Securely wrap thread around the body of the pincushion to form eight segments. Pull tightly as you do this and secure each time you take thread back to centre with a stitch.
10. For both pincushions stitch buttons at centre of pincushion (top and bottom) to cover gathered join. Pull tightly when stitching to flatten pincushion. I did both buttons simultaneously then left thread tail inside of body.
11. Add co-ordinating pins!
One of my favourite bloggers, Mary Kathryn, has just made some gorgeous embroidered linen pincushions, go and have a look at her post about them, if she shipped to the UK I would have bought one as they are just beautiful.
I have just ordered some more buttons and charms from Etsy as well to decorate the next few batches of accessories , I really love these little decorated buttons that I first saw at Yarndale last year.
I am going to test out one with a lace pattern border this week to improve my skills at lace knitting in the round!
Take care and thanks for visiting.
I blame Amazon, all you are doing is checking if they have a book and putting it on your wishlist for future reference, a sewing book recommended by one of my new favourite blogs,  Did You Make That?
Then when you are updating your wishlist there is a little message that says, 'get yourself a little something' , and you think, 'no Amazon I am being good', as I have 27 books in the, 'to be read pile' , already.
But then you see that something you have had on your wishlist for ages has gone down to a ridiculously low price AND it is being sold by one of the charity book sellers and it is Easter and you don't really like chocolate so no-one has bought you any so it is really an Easter present to yourself :-)
Anyway it is done and it is on its way and I could have worse vices than a small book addiction I suppose.
I have bought Flower Power Patchwork which was reviewed in one of my quilt mags a while ago, looks like it will be really good for using some of my beautiful Liberty fabric.
It is a gorgeous weekend here and I am very much enjoying the sunshine, I replanted my hanging baskets yesterday and they are looking very pretty.
I have also made very good progress with the re-knitting of the cuff for the #knit for winter mittens that I first blogged about a couple of days ago.
It worked much better with the Debbie Bliss yarn and I have now picked up all of the stitches and am ready for the knitting in the round stuff.
It doesn't seem to fit very well on the circular needles, seems to be a bit too small for me to actually knit with – maybe I am doing something wrong but think I need to use the DPNs instead, shall wait until knitting group on Tuesday for more advice.
Well must go now as the bin men have just been which means I can put the washing out for the first time this year – very exciting, my life is so rock and roll ;-)
Thanks for visiting and enjoy your sunshine if you are lucky enough to have some.
Hope that you are all having a great Easter weekend, I am very much enjoying myself pottering around the house, the weather has been kind so done a little garden tidying and lots of knitting while catching up on some of my recorded TV. Have finally finished game of Thrones (just in time for Season 5) and Wolf Hall.
I have had guests for the last few weekends which has been very nice but I am also very much enjoying quiet time alone (Jake is still here for the holidays but is happily amusing himself with the joys of online entertainment).
I was talking to him last night about blogs etc and was surprised that he had never used Pinterest, I was explaining the pleasure I get from being able to look up sewing, knitting and quilting inspiration and then later on in the evening while doing a bit of catching up of my favourite blogs I came across this amazing board which I though I would share with you.
It was linked to by Melissa of Happy Quilting – I found her website as a link from Crazy Mom Quilts , one of my favourite quilting sites.
She has lots of lovely boards with her quilting on but this Quilts, Quilts, Quilts Pinterest board  she has linked to set up by Maryland Quilter has no fewer than 170,865 pins on it, enough to keep you amused for a while! There is some amazing stuff out there and I am in awe at the skill levels of people.
Meanwhile on the actually productive front I have finished the fairly tricky lace pattern for the first cuff of my #knit for winter mittens but unfortunately it is not working with the wool.
It is beautiful wool but is variegated with a lot of different colours and is just not going to work on this small an item.
I should have realised before but sometimes it takes a while for things to sink in and it was only when I finished I realised that I am not happy with the fact that the seam for the cuffs is going to have such a drastic colour change.
Am starting again with some Debbie Bliss Rialto four ply that I got as part of another de-stash, re-stash from knitting group and will save the other wool for a larger scale project, I think it would make a lovely hat for the #knit for winter campaign as the colours are beautiful but it needs a larger scale to show it off.
I also think that this smoother wool will work better with the lace pattern as well as I am not happy about the untidiness of the top of the pattern here.
Also cast on for a simple knitting group project (one that I can drink wine with!) This is a moss stitch cowl from a Let's Knit freebie booklet from a few years ago with some Rowan wool cotton, again from the de-stash, re-stash and this will be donated to the #knit for winter campaign as well.
I am really looking forward to the week ahead as my lovely Mum arrives on Weds and we are off to Copenhagen on Friday for a few days, will post lots of Scandinavian historical stuff when I get back!
Take care and thanks for visiting.
Well sadly my friends couldn't make it this weekend – probably a good thing as I have still got the tail end of the nasty cough and cold bug I have had for a month so I have been snuggling up under a fleece on my stitching sofa watching TV and hand piecing.
Much better for me than wandering round my beautiful but below freezing Yorkshire!
I have recently discovered the joys of quilting videos on You Tube, as we have been doing the Block of the Month challenges and I find it difficult to follow written instructions so I thought a would share with you a few of my favourite channels in case you have not discovered this marvellous resource, it is like having a Quilt Guild in your very own home.
Firstly the McCalls Quilting Channel. I have really enjoyed watching this Quilt Along learning loads of new techniques.
Next is the Fons and Porter Channel, I have seen Mary Fons in lots of magazines and this channel has useful basic tips videos as well as interviews with quilters like this one.
I found this Missouri Star Quilt Company Channel today and they have some brilliant videos on all types of blocks and whole quilts. Wouldn't this one make a great quilt for a gift!
I have always loved watching videos about quilting and have been a fan of The Quilt Show but didn't realise that there was so much free stuff out there as well.
Another thing I am a bit late to the party with is Craftsy, I have signed up from some fab free online classes for Block of the Months.
There has been great excitement here on TV this week as it is the start of series 3 of The Great British Sewing Bee! If you missed it here is a link to it on BBC iPlayer.
I would not like to participate (my sewing is far too slow for that) but would love to have day in the workshop with all my sewing friends.What a fab venue for a day out surrounded by all that lovely fabric – and the little café with all-important cake nearby!
Here is a picture of one of the contestants Deborah Simms with the beautiful fabric she chose for her final garment of this episode.
Little Black Duck Blog is following the series with useful tips and tutorials for each episode – this is the post about this week and making trousers.
This blog by Angela Kane also has some great tips of techniques from Series 2
Hope you find these useful, back to the sewing now- must spend equal time doing as watching or nothing will get finished ;-) ! See you in a couple of weeks and thanks for visiting.
Last weekend as well as the hand stitching on the hexagon car quilt I decided to go and have a play with some other quilt blocks, inspired by how much I enjoyed making the Dutchman's puzzle block for our block of the month challenge.
I don't know why but whatever craft I do I always choose very small-scale projects, my cross stitch is on small count fabric (so small I usually need a magnifier now!), I knit little arms and legs for bunnies and nothing bigger than a baby cardigan. It seems I am going the same way with quilting as most of what I have done so far is baby quilts and hexagons.
Partly it is lack of time, as I have limited time to finish things because they are usually gifts small means achievable so less WIPs hidden away.
But I do like small-scale so I thought for my practising last week I would use one of the Moda mini charm packs that I bought a while ago from Simply Solids. I have used up the other two already in the wash bag I made for an Xmas present and the hexagons I pieced from the Printemps pack (see kids I do USE the fabric in that room, it is just sometimes more sneaks in somehow!)
I have two of these 'Playtime' 1930s inspired prints and I thought if I keep making a few blocks every so often I will eventually have a small quilt at least!
I wasn't following a specific block just wanted to practise my half square triangles and stitching accuracy for those 1/4 inch seams but I have ended up with something that looks a bit like a Pinwheel block – albeit a bit random in terms of the fabric placement.
I also decided a 9 patch would be good (God alone knows why) which involved cutting an already small 2 1/2 " square into four pieces so excuse the slightly wonky finished article!
The miniaturising effect must be rubbing off as yesterday afternoon I rushed up to the sewing room to start on the Feb block of the month challenge, this is my only free weekend in Feb so I wanted to get a good start.
It must have been my haste that led me to create a pretty well pieced (only one triangle lost its point) but rather small block, the target was 12 inches and mine ended up as 8 inches. Turns out when you divide 12 by 3 the answer is 4 NOT 3 – who knew? Well supposedly me as I do actually teach Maths – oops.
However it will look lovely with an extra border to cover up the missing points and I am going to try it again this afternoon WITH 4 INCH BLOCKS!
My lovely Ellie sent me a fabric care package this week with a beautiful card, she is so kind. I had not been feeling well when she spoke to me a couple of weeks ago and work had been a bit stressful so she sent me this to cheer me up.
Look at this beautiful print, in three colourways! With matching solids! Thank you so much, you are a wonderful daughter as well as a great friend :-)
While browsing Justine's blog (she of the marvellous Simply Solids shop) I saw this 2015 bucket list that she had found on this blog Whip Stitch by Deborah.
I like lists and it is nice to have a focus and extend your skills so I am going to add that to my challenges for this year, some of them can already be fulfilled by things I have planned (Number 2 by all the medieval kit I have planned for friends) but others on the list I have though about doing but not done (Number 12 I want to make a bag for me).
So it is going to be a busy and fun year, 26 books, 17 plus sewing projects and 12 plus quilt blocks. And we are just sorting out our re-enactment events for 2015 and so far I have 10 events! 2015 is going to be a very good year :-)
Right better get off the laptop and on with the actual stitching now then if I am for achieve all this. Take care, have a nice week and thanks for visiting.
I love reading, it might even be more of a favourite thing to do than play with fabric and thread :-) Books are my constant companions and always have been, my childhood memories of the Saturday morning visits to the library every week and the joy that I found getting lost in the world of books have turned into an adult passion for reading.
It is the most wonderful thing to do and I am very bad at not resisting the temptation to buy them all the time, from Amazon, from charity shops, there is always room in this house for another book!
I came across this challenge while doing some blog catching up today – the original post is at this blog but I think I will join in and update my progress here and on the challenge Facebook page.
Here is the list of books.
I think 26 in a year will be reasonable to do (given that on my holidays to Spain I can do 5 in a week!)
My first book will be one that I have just started – was thinking that this could have been number 2, 'a book made into a movie', but strictly speaking it is a TV series', so this book will fulfil number 6, ' a book by an author you have not read before'.
Last year while on our National Trust holiday Kerry and I wanted to visit Montacute House but it was closed for the filming of a Hilary Mantel book , 'Wolf Hall', a novel about Thomas Cromwell. I love the Tudor period (would re-enact it if I had the time to make the costumes) so we promised ourselves we would look out for the TV series which started last week.
By coincidence there is a new charity book stall in my bus station – I was going to resist the temptation as I have so many books to read but didn't and found a brand new copy of the book there. I decided to record the series and read the book first.
Number 1 on the challenge, ' a book you own but have never read', will not be hard – I think I have 24 in my book stash at the moment!
Hope you might be inspired to join in, thanks for visiting.
I have just had chance to look at my blog stats review for 2014 and would like to say thank you so much to everyone for visiting me. It is lovely to know that my little bloggy ramblings have an audience and it is not just me waffling into the ether. The full report is below if you are interested.
I would like to say a special thank you to someone who always comments on my posts – a total of 51 comments in 2014 alone! 'Virtuosewadventures' I am particularly touched by your online friendship and would like to offer you a hand stitched gift of your choice from me.
Please could you e-mail me at alisonmryan@yahoo.co.uk and let me what you would like me to make you, I know you love sewing so maybe some little stitching goodie?
Thanks to all of you for visiting and making me feel loved :-)
The WordPress.com stats helper monkeys prepared a 2014 annual report for this blog.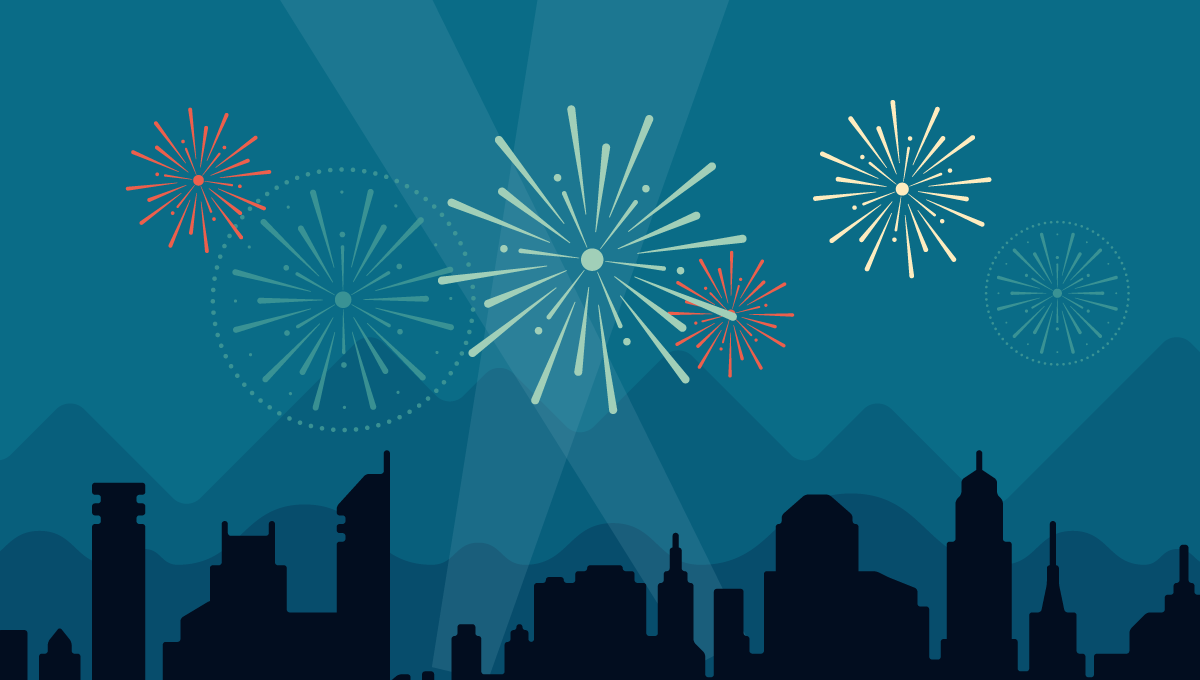 Here's an excerpt:
The concert hall at the Sydney Opera House holds 2,700 people. This blog was viewed about 22,000 times in 2014. If it were a concert at Sydney Opera House, it would take about 8 sold-out performances for that many people to see it.
Helen, Sharon and I decided while on our way back from the Harrogate show that we would like to extend our skills a little so then arranged to have a Block of the Month Quilt Along. Several other people from knitting group have also joined in. So that was yesterday afternoon's little project.
Helen is co-ordinating it and after discussion we decided to use this Quilter's Cache site run by Marcia Hohn which has a huge number of patterns all at the same size and a random number generator to choose blocks.
We thought this was a good way of extending all our skills as then we would avoid just choosing easy blocks. Helen has been quilting for a long time, Sharon has just started and I am in the middle in terms of experience (and fabric stash lol!).
This month the block is Dutchman's Puzzle which involves Flying Geese. I remembered that I had seen some videos on how to make these so being better at visual rather than written instructions used this very useful McCall's Quilting video on You Tube to make them using the 'no waste' method.
It was great having the video as I took the laptop up to the craft room and did it step by step along with the tutorial (mind you it did take me about 1 1/2 hours rather than the 10 minutes of the video!)
That did include choosing the fabric though which took a while. I tend to buy fabric in small amounts and as we will be making 12 blocks of unspecified patterns had a bit of difficulty with what to choose.
In the end I went with a colour palette that I have used for previous things with the addition of some of my new stash from Harrogate (the Cath Kidston look-alike flowers on aqua in these pictures).
The solids are far more pink than they appear here (winter light upstairs not good for pictures!) and I do have a few more options that I can add. The white on white fabrics are really too subtle to see in this picture but they show up better in the finished block.
It was a good experience though as I tend to buy either fabric for specific things or stuff that I like the look of but not much of it co-ordinates with anything else apart from my lovely Simply Solids stash.
I have to think about the fact that future blocks may be more scrappy so that ruled out lots of larger prints and that as I am trying to do it all from stash what am I going to use for binding, sashing and backing?
What I may do is make 6 of the blocks from this set of stash and six from another set if I run out. These will probably become donated quilts as I have plans to make others for family this year.
I was very pleased with my end result and the process was very simple to understand, good practise as well at sewing 1/4 inch seams.
The finished block has turned out a bit big but am pleased with the points at the centre and have only lost the nose from one of the geese!
It was an easy block to make and the video was very useful. Our aim is to make as many of the blocks as we all can (given busy lives) so no-one will be penalised for missing a month and we can use our regular meetings for knitting group to help each other out. There will then be a couple of quilting bees I should think when we tackle basting, binding and machine quilting.
After all that snow yesterday I awoke to this beautiful view – sunshine on the sparkling hills, if I wasn't just getting over a yucky cough I would be out for a wander but I will stay in the warm and admire the views from here.
Hope you have also had a nice weekend, thanks for visiting.
There was great excitement in the valley last week (well Sharon, Helen and I were very excited anyway) as we went to Simply Solids to meet designer (and Editor of Quilt Now) Katy Jones, who was launching her line of fabric Priory Square.
It was very interesting to hear Katy talk about the inspiration and the design process.
And of course we bought some of the fabric – Helen and Sharon bought some of each design in the range. Here is Lisa , one of Simply Solid's owners, who matches beautifully with the fabric she is cutting in her top made from one of the prints.
I bought this half yard of that one which is my favourite – look at those lovely flowers!
Helen won the raffle as well so got a lovely goodie bag full of fabric and thread.
There was also the great excitement of a big scraps bin – all at £1 for 50g, so I got all of this for £8 :-) Look at the cute prints, I think these are going to be some hexi centres for gifts for little people. I do love those little robots!
These are also beautiful fabrics for patchwork, do not have a project in mind for this yet!
There is a post on the Simply Solids blog about the event. You can also sign up for their monthly stash club for 2015 which this year has a choice of bundles, this is a really good way to build up your fabric stash and I am using loads from my last subscription.
Happy Christmas to one and all, I have finished a sewing gift late last night which I will post about soon and am still working on some things – better late than never!
Thanks for visiting and have a lovely couple of days.